Excursions in Visaginas
Historical places
Educational places
For a fee
Book in advance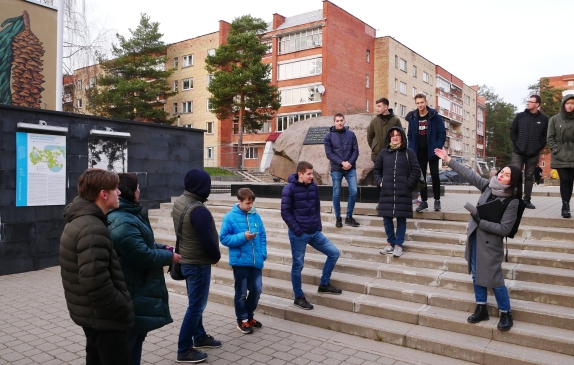 Excursions  in city are our most popular service. We organise excursions all year round, no matter on weather conditions.
In cooperation with Visaginas city enthusiasts, we offer you several  programmes.
A walk through the "cosmic" Visaginas. We invite you to wander through the labyrinth of stories of cosmic Visaginas: to wander through the courtyards, to catch the signs of the disappearing past with your eyes, to experience the utopian harmony between the city and the forest, and to listen to the soundscapes.Excursion will answer the question of how Lithuania's youngest city was built. The walk will be led by Oksana, an enthusiast of Visaginas stories and a cultural activist, the head of the public Institution "Urban stories". The tour is for groups of up to 20 people and its duration about 1.5 hours.
Alex, the director of the art residence "Taškas", is ready not only to tell you about the history of Visaginas, but also to show modern Visaginas. The excursion duration about 1.5 hours and  available for groups of10 or more. During the tour there is an opportunity to visit the Art Residence "Point" and get acquainted with its activities.
It is possible to organise excursions according to your individual wishes. To book a tour, please contact us by phone +370 651 22004 or by email info@visitvisaginas.lt.