Nuclear power plan control panel simulator
Nuclear power plan control panel simulator
Historical places
Educational places
For a fee
Book in advance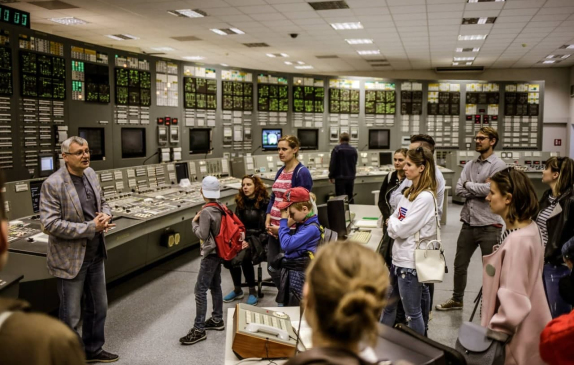 Ignalina nuclear power plant unit control panel simulator - this is a model of the 2nd power unit with a block control panel simulator, in other words - a 1:1 copy of the real control panel.
It is possible to view the NPP control panel simulator without a tour, contact the Visaginas recreation center (tel. +370 672 10 445 or +370 684 86 349).
Excursions in the simulator of the control panel of the Ignalina nuclear power plant are organized by VšĮ Visaginas tourism development center (tel. +370 651 22004) and company Litwild  (tel. +370 696 23096).
Nuclear power plan control panel simulator